YCD learned that on December 3, local time, a reporter from Platformer News in the United States tweeted that Amazon plans to resume advertising on Twitter at a price of about $100 million per year, and is currently waiting for some security measures for the Twitter advertising platform. Adjustment.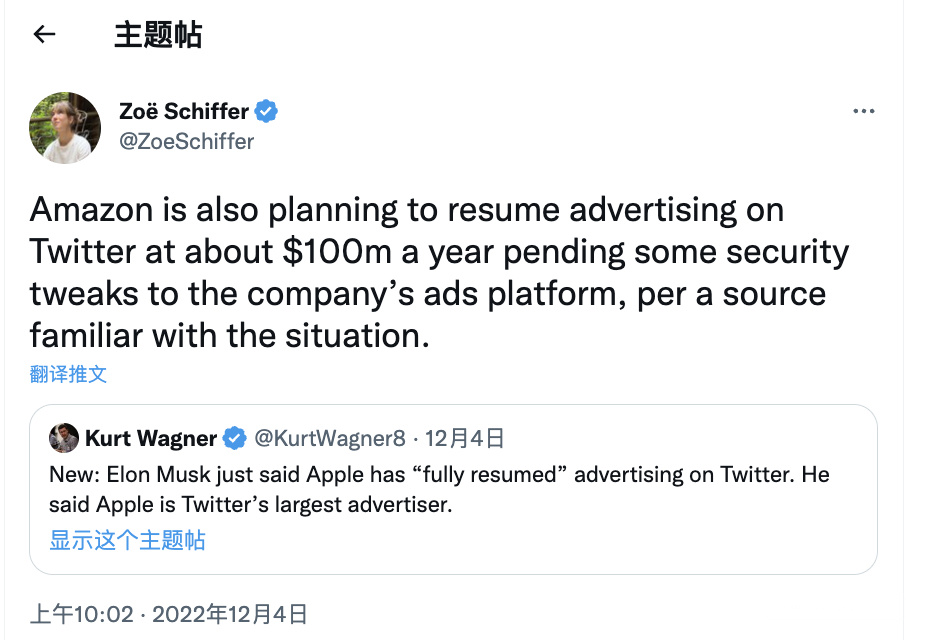 YCD found that Elon Musk said Apple had "fully resumed" advertising on the platform, and Musk later tweeted "thanks to advertisers for returning to Twitter."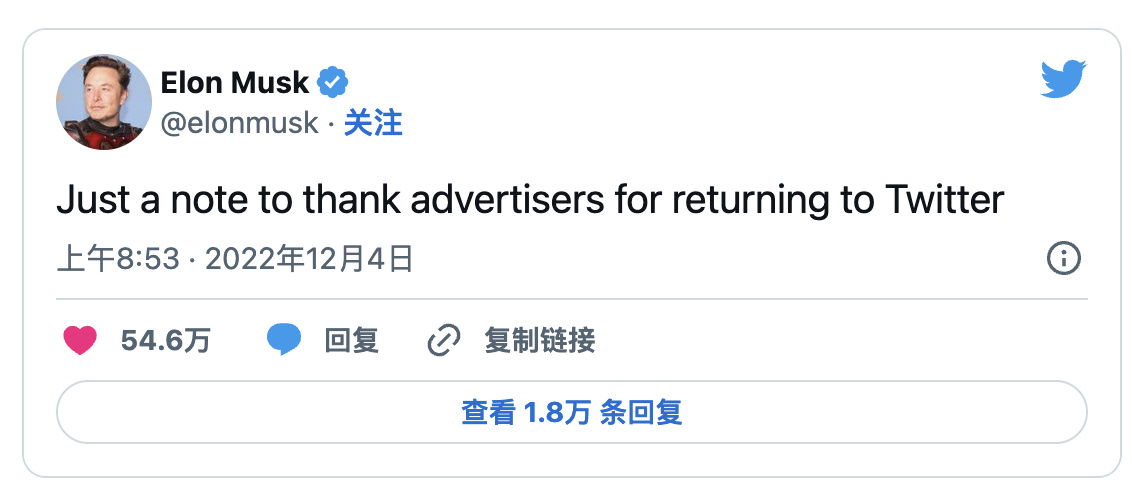 Companies ranging from General Mills Inc to Audio of America have stopped or paused advertising on Twitter since Musk bought Twitter, and Musk said in November that the company's ad revenue had dropped "significantly."
Half of Twitter's top 100 advertisers stopped spending in the days after Musk took over, according to research center Media Matters.
They've spent a combined $750 million on Twitter ads this year alone, and they've accounted for nearly $2 billion in the company's ad revenue so far in 2020.
Apple has suspended its advertising on Twitter after a shooting at an LGBTQ nightclub in Colorado Springs last month that killed five people and injured dozens, three sources told The New York Times.
On December 1, Twitter sent an email to advertising agencies, announcing that it would provide rewards to advertisers who spent a certain amount of money on advertising, a move aimed at retrieving advertisers lost by Twitter.
Twitter called the offer "the largest advertiser incentive ever on Twitter," according to emails seen by Reuters. U.S. advertisers who book $500,000 in incremental spend will be eligible to match their spend with "100% incremental value," up to a cap of $1 million, the email said.
Apple and Twitter did not immediately respond to requests for comment.