YCD news–eMarketer's latest forecast shows that TikTok's social buyer penetration rate and user usage time are rising rapidly, and are expected to surpass Facebook and Youtub respectively in 2023.
Research shows that TikTok's social buyer penetration in the U.S. is climbing rapidly, now surpassing Pinterest. By the end of 2023, it will beat Instagram and tie Facebook.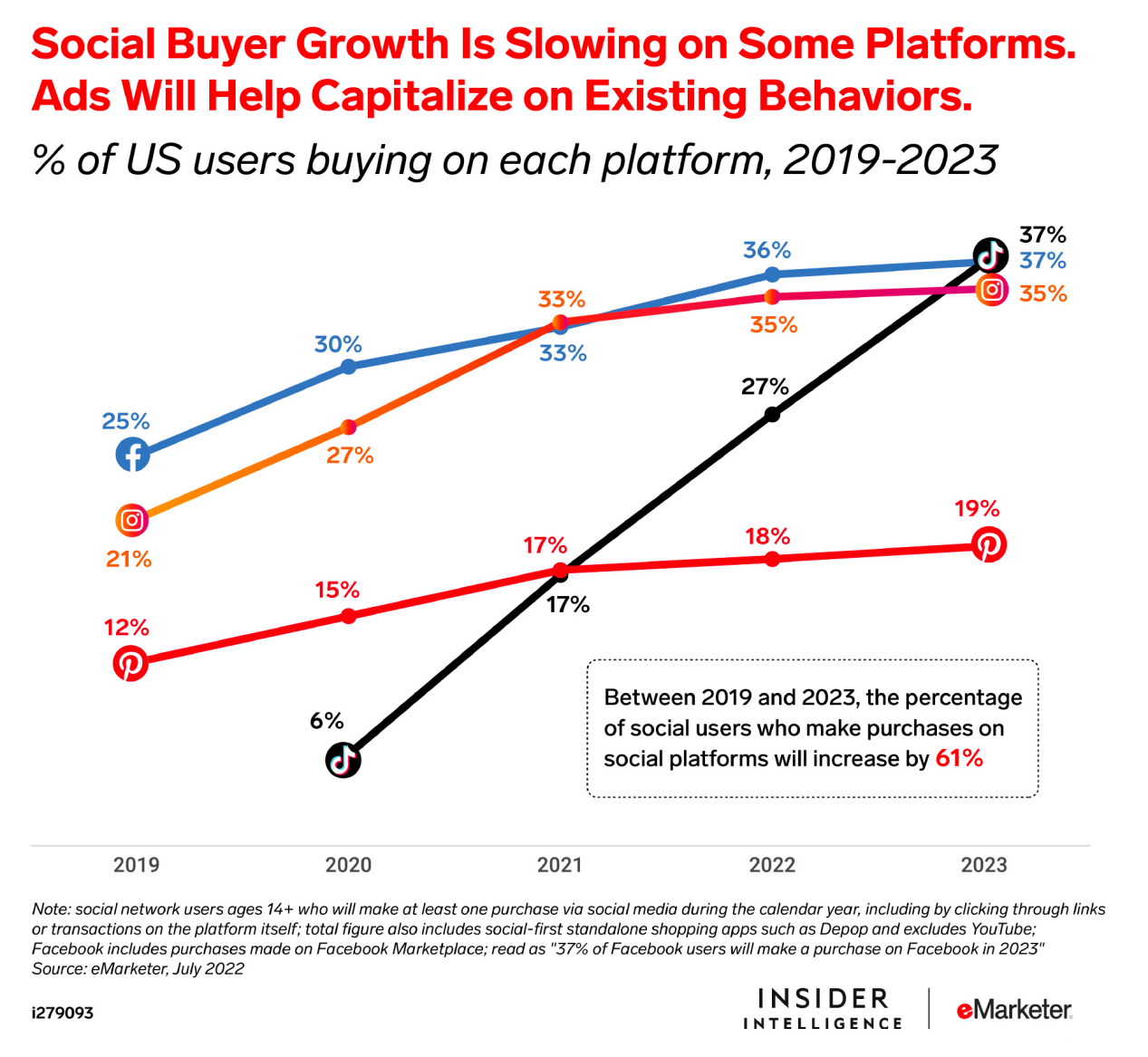 According to eMarketer estimates, US social e-commerce sales will reach $70 billion in 2023.
Forecasts show that TikTok will have 33.3 million U.S. social e-commerce buyers aged 14 and over this year. That's about half the number of Facebook, nearly 10 million fewer than Instagram, and about 16 million more than Pinterest.
In addition, eMarketer data shows that in 2022, the average daily usage time of YouTube and TikTok American adult users will be 46 minutes, and Netflix will occupy the first place with 60 minutes a day. Time spent on TikTok will increase every year through 2024, when it will reach 48 minutes a day, but won't surpass Netflix anytime soon.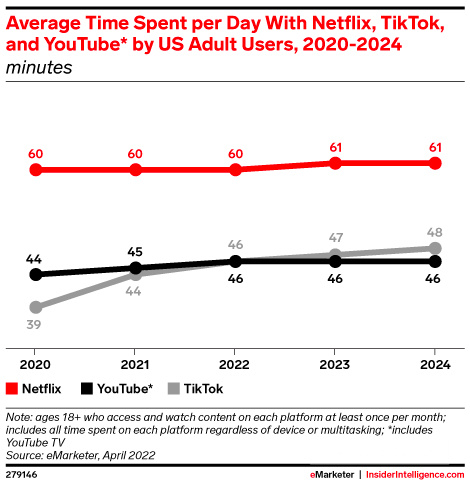 While TikTok will lead YouTube in minutes spent this year, the latter will still lead in U.S. viewership. According to eMarketer forecasts, by 2023, YouTube will have 235.7 million U.S. monthly active users, while TikTok will have 102.4 million. Netflix will sit firmly in the middle, with 172.2 million U.S. monthly active subscribers.