YCD has learned that after Musk ordered mass layoffs, it was found that some employees were "wrongly" laid off because Musk needed these key employees to help him develop the new Twitter feature he envisioned, according to Bloomberg. On November 5th, Twitter began to ask these "wrongly laid off" employees to return to work.
Twitter has now reached out to dozens of key employees with relevant work experience, asking them to please return to the company. But some employees turned down the "farce" invitation. The reason is that they feel "exploited" and fear being fired again.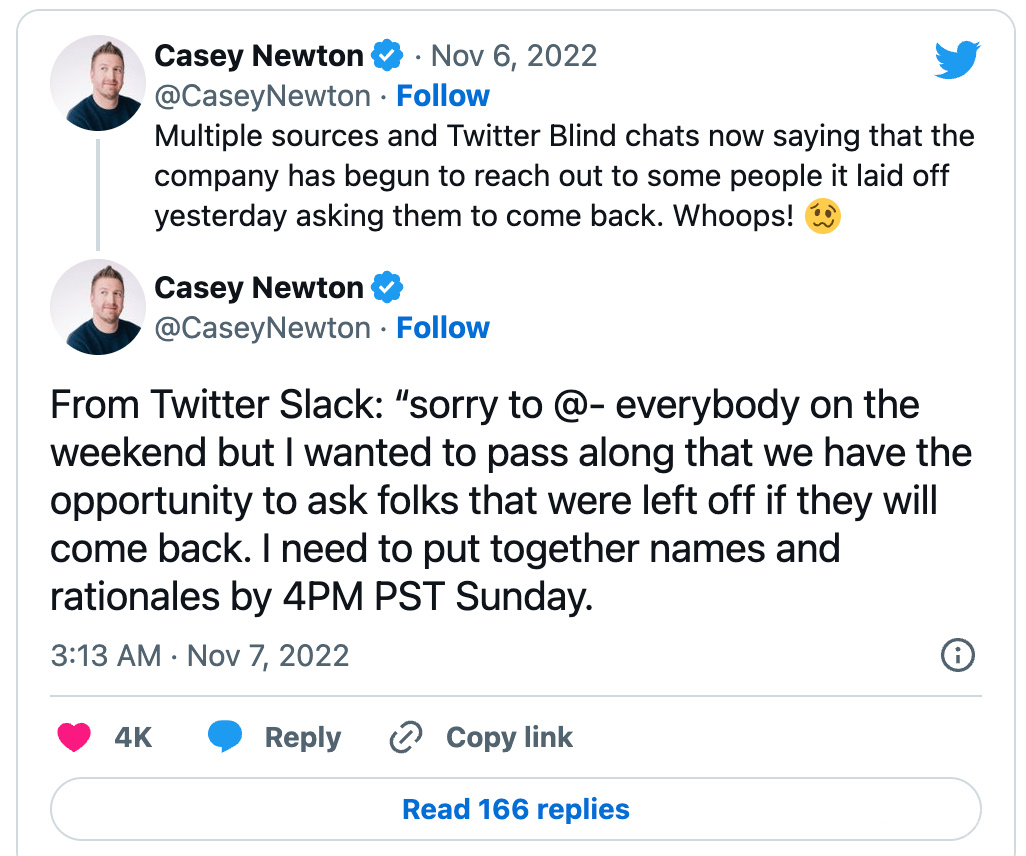 Twitter has been sued by fired employees who say Musk did not give 60 days' notice under California law.
It is reported that last week Musk's violent layoffs caught Twitter employees off guard, so that some employees did not know they had been laid off. They didn't realize they were being cut until they lost access to the company's email and Slack.
On Nov. 4, Musk defended Twitter's layoffs: "Unfortunately, when the company is losing more than $4 million a day, I have no choice. Everyone who leaves gets a 3-month severance package, That's 50 percent more than what's required by law."
A report from The Verge said the layoffs ranged from Twitter's "product trust and safety, policy, communications, tweet management, ethical AI, data science, research, machine learning, social good, accessibility, and even certain Core engineering team.
Musk has reportedly been pushing Twitter employees to roll out new features, such as the ability to append long texts to tweets. Although, according to some former Twitter employees, some of the features Musk requested are already in development. Twitter has previously focused on running new features through internal and external testing, but Musk appears to be more focused on external testing. This has resulted in some employees even having to live in the office and work overtime to meet the accelerated feature delivery time required by the new owner.
Paid verification delayed until after the presidential election
Twitter also reportedly delayed the implementation of Musk's $8 monthly blue tick verification fee plan until after the November 8 midterm elections. Twitter prematurely said in the release notes for the iOS app update on Nov. 5 that paid verification would roll out "starting today." But the plan has yet to take effect, Twitter executives confirmed in a tweet.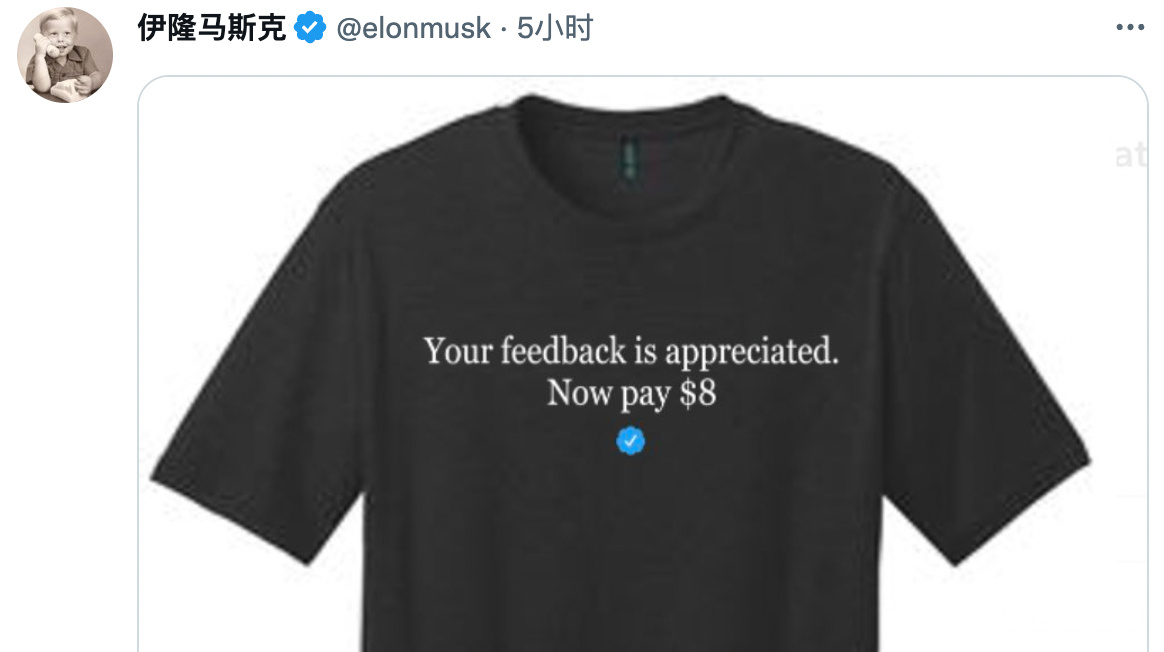 YCD understands, however, that paid verification may also be launched this week. Although the plan "was postponed until Wednesday to avoid the risk of possible network outages during the US midterm elections". But a week ago Musk ordered employees to implement the plan by Nov. 7.