YCD News—The latest ranking of Brand Finance's Global Brand Value 500 2023 shows that Amazon has regained its position as the world's most valuable brand with US$299.3 billion. Although back to the first, but this year Amazon's brand value has shrunk by more than $50 billion.
In the past year, Amazon has not been spared from the market. And now all the signs show that the "market disaster" is still not over, Amazon and sellers still need to suffer. Previously, Amazon Europe announced the opening of the annual spring promotion, with the big promotion approaching, sellers can still do "pop single dream"?
Amazon 2023 the first big promotion is coming
On March 27, Amazon Europe Spring Promotion will be opened simultaneously in nine sites in Europe, including the UK, Germany, France, Italy, Spain, the Netherlands, Sweden, Poland, Belgium, the event will last 54 hours (March 27 – March 29).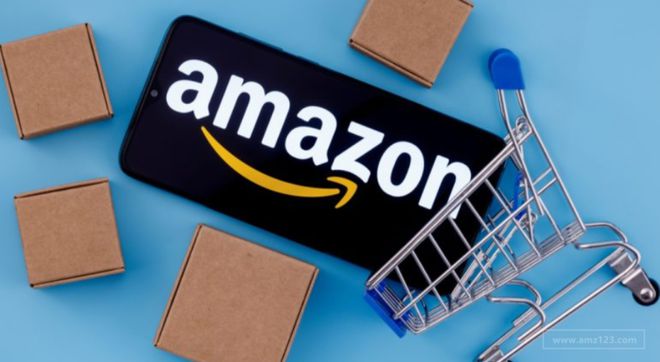 Amazon's first big promotion in 2023 is coming
On March 27, the Amazon Europe Spring Sale will open simultaneously in nine European sites, including the UK, Germany, France, Italy, Spain, the Netherlands, Sweden, Poland and Belgium, and the event will last 54 hours (March 27-March 29).
In terms of specifics, this time Amazon is offering sellers a number of supports, such as comprehensive marketing support, including mass advertising, TV, radio and print ads, as well as traffic from key ad spots within the European site.
In addition, Amazon has also opened up various submission tools to sellers, and sellers who meet the requirements can submit top promotions, seconds and Prime member discounts and other promotion types, with discounts ranging from 5% to 15%.
In terms of product selection, Amazon also gives the following suggestions based on market demand. For example –
Home category: housewares, furniture, household tools, etc.
Yard & gardening category: yard decoration, patio furniture, insect repellent appliances, water sprinklers, etc.
Car/bicycle accessories: travel tools
Spring and summer clothing: yoga pants, men's and women's sports shoes, shorts, etc.
Holiday: Easter decorations, Easter gifts for children, Mother's Day gifts, flower decorations
In addition to the above seasonal products, there are some high unit price promotion sensitive products, such as electronic equipment, household appliances, entertainment equipment, office desks and chairs, home security devices.
Since the beginning of the year, many sellers feedback that this year's market performance is more chilly, spring has arrived, the single volume is still "subzero was frozen" state. In fact, for the European site spring promotion, many sellers are not optimistic, that this is just a "struggle" of Amazon, because now what promotion does not work.
Sellers have such ideas is not surprising, after all, last year Amazon's annual sales "event" – Prime Day performance are not very good, many sellers single volume than the previous Prime Day plummeted, the history in front, the spring promotion more do not hold What hope.
Of course, some sellers are looking forward to it, saying that it is a "life-saving" straw. Eonet noticed that this year, there are many sellers in the social media platform issued such a question – "this year is not to expand to the European market, to get more sales".
For this issue, the message area is divided, some people sing the bad, some good.
The soprano believes that Europe's various policies, tax laws are more troublesome, and the market is relatively small, the volume of orders is far less than the United States.
The optimists believe that Amazon is now vigorously strengthening the layout of the European business, has nine European sites, but also provides Amazon logistics export program, sellers can expand their business to 30 + countries / regions within Europe.
Although the views are divided, but there is indeed data that this year or a large number of Amazon sellers into the European market.
Some sellers flock to the European site, profitable?
Compared to the home base of the North American market, Amazon's European market is relatively less well developed. Especially in recent years, European regulators have been closely watching Amazon, a little inattentive platform will be subject to various restrictions, sellers also lost a lot.
Therefore, Amazon Europe Station seller turnover rate is not low. But according to the Amazon agency, Amazon U.S. station sellers are piling into the European market.
As Europe's largest e-commerce red sea market, Amazon's two largest markets in the world outside the United States, the United Kingdom and Germany is the preferred place for many U.S. station sellers to squeeze into the European market.
Marketplace Pulse data show that Amazon Germany has at least 3,300 sellers with an average annual sales of $1 million, while in the United Kingdom, at least 3,200 Amazon sellers to achieve this level of sales.
Seemingly favorable, but how many of such sellers, not having the local advantage is just, Chinese sellers have to bear more costs than European and American sellers, such as tariffs and shipping costs, plus VAT, EPR, UKCA and other costs, how much profit margin is left.
Not only that, many sellers also believe that in compliance, Amazon Europe station loopholes more than the United States station.
Previously, a deeply cultivated European station of Amazon sellers said that the European market is most often used to do patent complaints, because the European station of the appearance of patents and new utility patents are not synchronized, once a peer to see the product sales are considerable, they go ahead to apply for patents, and finally only to admit their own bad luck to shelve the product. The most headache is that if someone continuously grabbed the patent will be continuously warned, and in the end may lead to the account being frozen.
There are also sellers said: the European station orders than the U.S. station lower N tier, plus taxes and other costs, and do the European station labor costs at least 3-4 times the U.S. station, negative profits are not uncommon, but where the European station has a tenth of the sales of the U.S. station do not want to run away.
More operations said, do a few years of the European station, as always, envious of colleagues who do North American station.
Of course, there are sellers with the opposite attitude. A seller said, compared to the United States, Amazon Europe station better to do some. 2021 the end of its start operating the European station, only the second week began to profit, within a month product sales reached the third place for similar purposes.
Not all European station sellers have the luck of hitting the market demand, many sellers start to leave the market after clearing their positions and move on to other platforms or other markets.
In addition, this year, a number of Amazon Europe Station fees have been adjusted, European sellers also need to bear heavier pressure on Amazon fees.
Since March 1, Amazon Europe's "change the volume weight of FBA goods" measures are officially effective, the initiative means that Amazon will be based on the size and unit weight of packaged products to determine the size of Amazon Logistics Europe integration services, European delivery network, multi-channel delivery costs and buyer return processing costs.
Starting April 7, Amazon UK will increase rates for package size and large size reporting, as well as multi-channel delivery (MCF) fees for some size tiers.
Taxes, labor costs, Amazon fees …… each cost are squeezing the profit margin of European sellers hard. Survival is too difficult, although Amazon still holds a very dominant position in the European e-commerce market, but sellers need to be careful to squeeze into this market.